Keeshkeemaquah Reserve
Overlooking the Crescent Lake in Portage la Prairie, the Portage Reserve was first set aside as reserve in August 1981 in recognition of an outstanding treaty land entitlement.
MICROTEL INN & SUITES
Just off the Trans-Canada Highway on the banks of Crescent Lake, Microtel Inn and Suites by Wyndham Portage La Prairie offers comfort and convenience.
Go strawberry picking at Mayfair Farms, see the world's largest Coca-Cola can, and retrace the region's past at the Fort la Reine Museum.
You can also cool off at Splash Island Waterpark or heat up with indoor rock climbing at Central Plains Rec Plex.  Grab a bite at a local restaurant and then relax in our non-smoking hotel, featuring free WiFi and breakfast, as well as a pool and gym.
Contact Information:
5100 Crescent Road West Keeshkeemaquah Portage La Prairie, Manitoba R1N 4C3
(204) 240-8550
Book Now!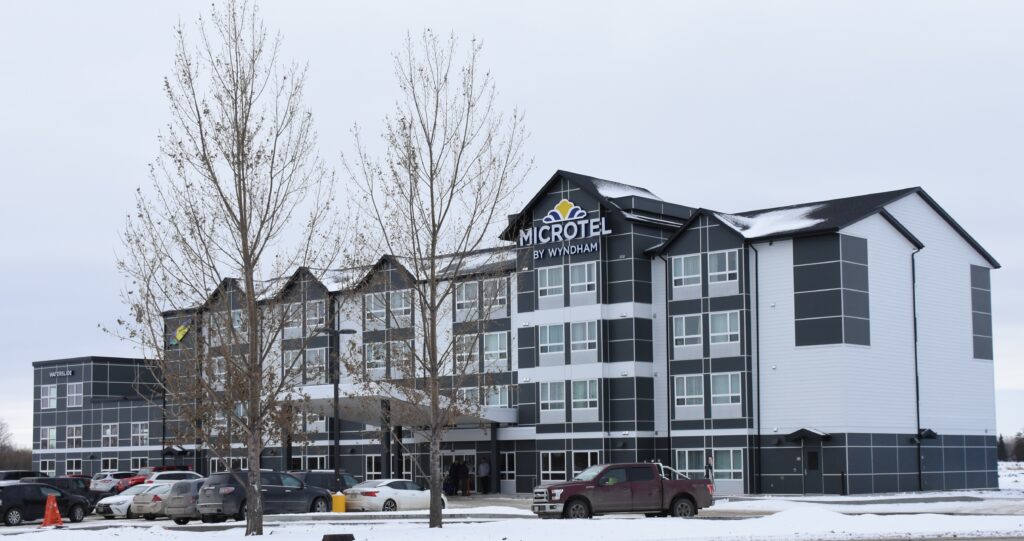 THE KEESH GAMING & CONFERENCE CENTRE
ARROWHEAD CRESCENT GAMING CENTRE
60 VLTs 37 different games total to choose from Keno, Video Poker.  Top 5 games: Big City 5's, Sugar Sugar, Viracocha, Zeus & Lobstermania.  Bet anywhere from $0.05 to $2.50 for a max prize of $2500.00
Hours of operation:  Monday – Sunday 9:00am – 2:15am.
POKER ROOM
Shuffle up and deal!!  We play Texas Hold'em at the Keesh Poker Room every Thurday and Sunday.  Join the email list to receive updates for special promotions and information regarding the Poker Room.
Hours of operation: Thursdays & Sundays at 7:00pm
BIGFOOT BINGO
BINGO!! Bigfoot bingo has a guaranteed grand prize of $1000.00 to go 5 nights a week.  We offer fun and affordable recreation for everyone. Good luck and have fun!!
Hours of operation: Monday – Sunday 5:00pm – 10:00pm.
Phone: 204.856.1223 ext. Bingo Hall
HALL RENTAL
Book our hall for your next event.  We accommodate meetings, graduations, conferences, birthdays.  No event to big or to small, we have the space to fill your needs.  Best rates in Portage la Prairie!!
We have security on site 24 hours a day 7 days a week
Hours of operation: Monday – Sunday 9:00am – 10:00pm.
Phone: 204.856.1223
5008 Crescent Road West, Keeshkeemaquah, Manitoba.
(204) 856-1223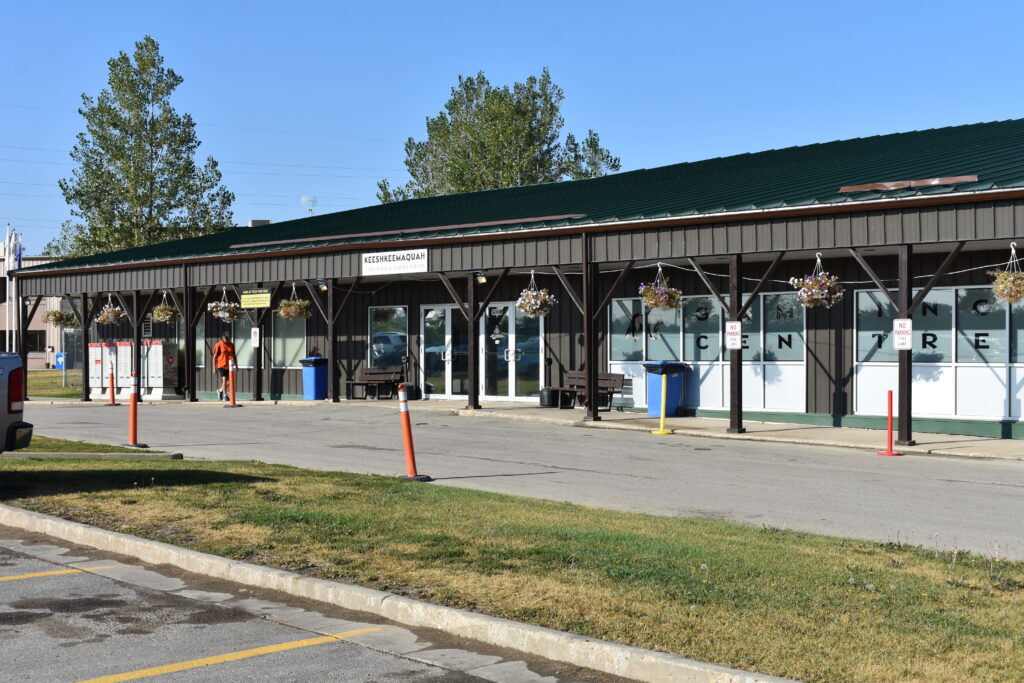 ARROWHEAD PORTAGE GAS BAR
We supplying both gas and diesel to meet the fuel needs for Keeshkeemaquah and surrounding communities.  Tobacco products and snacks are available to customers as well.
To express our appreciation to you, our valued customers, Crossing Gas Bar holds monthly draws offering you a chance to win great prizes and an annual BBQ sponsored by Penner Oil.
Come in and enter your name for a chance to win with each purchase.
Contact:
204.856.0204
MISKWAANAKWADOOK OFFICE BUILDING
Opened in 2006, The Miskwaanakwadook Office Building is the home office is the Arrowhead Development Corporation and other tenants.
Current tenants:
Arrowhead Development Corporation Administration,
Dakota Ojibway Tribal Council,
Long Plain Employment & Training,
Long Plain Post Secondary and,
Dakota Ojibway Child & Family Services – Portage Office
Contact:
204.857.3530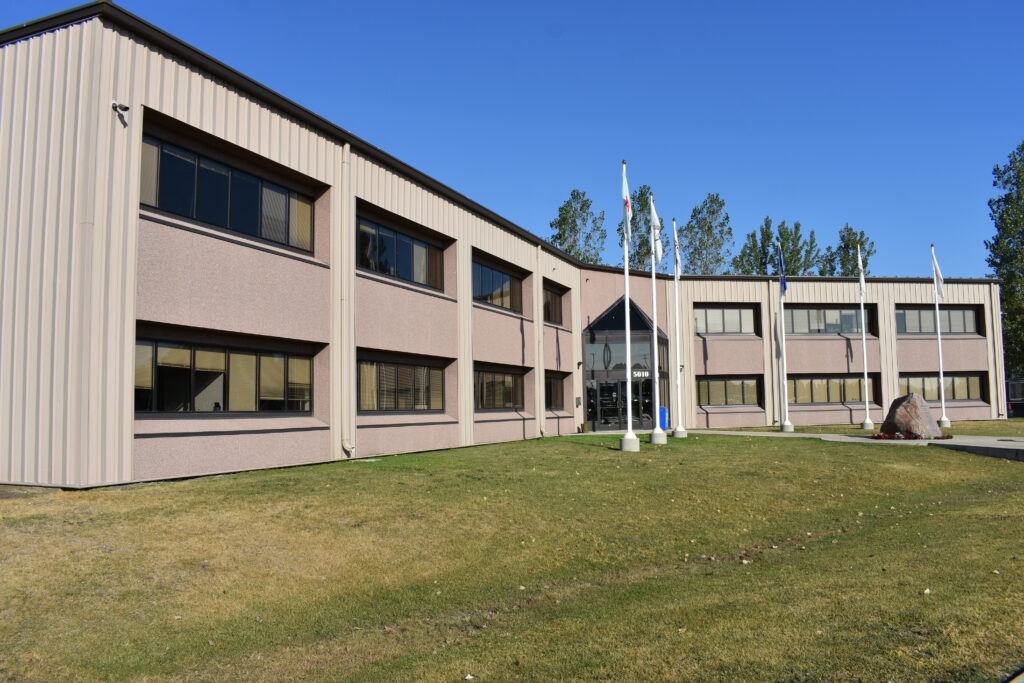 RUFUS PRINCE BUILDING
Formally the Portage La Prairie Indian Residential School. Now an office building for Long Plain First Nation.
Tenants:
Manitoba First Nations Police Service
Long Plain First Nation Trust
Long Plain Lands Department
Long Plain Gaming Commission