Creating Opportunities for the members of Long Plain First Nation
Arrowhead Development Corporation (ADC) was established to develop business concepts and incorporate businesses under a development corporation.
ADC is governed by the Board of Directors and a Chief Executive Officer.  The ADC manages band owned businesses on its three reserves; Long Plain Reserve No. 6, Keeshkeemaquah Reserve (Portage la Prairie), and Long Plain Madison Indian Reserve (Winnipeg).
In April 2015 the Arrowhead Development Corporation (ADC) was restructured to include the Community Economic Development Program (INAC), Community Development Program (MB Hydro) and Special Projects to its management.  Chief Executive Officer was appointed who hired Human Resources Officer, two Special Projects Officers and a Controller.
Indigenous & Northern Affairs Canada provides annual funding to administer the Community Economic Development Program on the Long Plain Reserve. The First Nation (LPFN) and Arrowhead Development Corporation contribute to a majority of funds towards the LPFN economic development program and projects.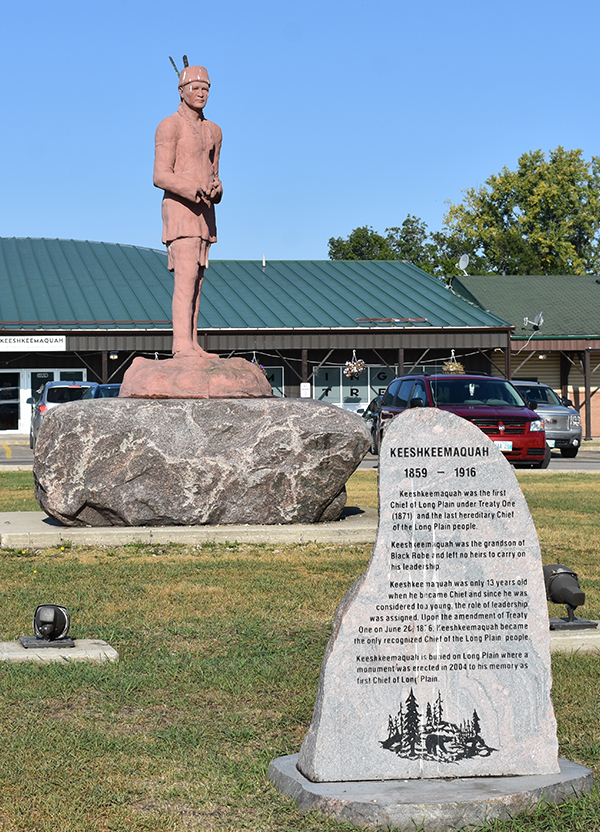 Chief Kyra Wilson

Councillor Allen Dennis Myran

Councillor Keely Assiniboine
Councillor Marvin Daniels

Councillor Garnet Meeches

Terry Myran Jr.
FINANCE
Gerri Perswain, Director of Finance ADC
Terry Francis, ADC finance administrator
Peter Merrick, Finance Clerk
Mary Pratt, Accounts Payable Clerk
Ralph Francis, GL Clerk
Amelia Myran, A/R Clerk
Brittany Daniels, Revenue Clerk
Rhonda Myran, Payroll
Cory Brook, Store Revenues and PDF
Denice Perswain, Madison Finance administrator
Josh Smith Madison,  Finance Clerk/ Payroll
SUB-COMPANY MANAGEMENT
Dennis Myran, Gaming General Manager
Cindy Allard,  Special Projects
Wes Hamilton,  Business Manager
Brennon Peters, Manager. Madison Petro-Canada
Krystle Fosseneuve, Manager, Madison building / LPFN off reserve liaison
Chris Beauchamp, Manager. Rez Radio
Donovan Beauchamp, Manager, ADC security / First Nation Safety Officers program
Jennifer Mousseau, Manager, Keeshkeemaquah Campground and RV.
Theresa Myran, Gaming
Arrowhead Development Corporation
Manitoba First Nations Business of the Year
Tribal Council Investments Group of Manitoba
Long Plain First Nation
Economic Developer of the Year – Community Category
Council for the Advancement of Native Development Officers
Arrowhead Development Corporation
Company of the Year
Portage & District Chamber of Commerce
Madison Petro-Canada
Dealer Operational Excellence Award
Suncor/Petro-Canada
Madison Petro-Canada
Visionary Indigenous Business Excellence
University of Manitoba – Asper School of Business
Arrowhead Development Corporation
Spirit of Growth
IANE – Portage Chapter